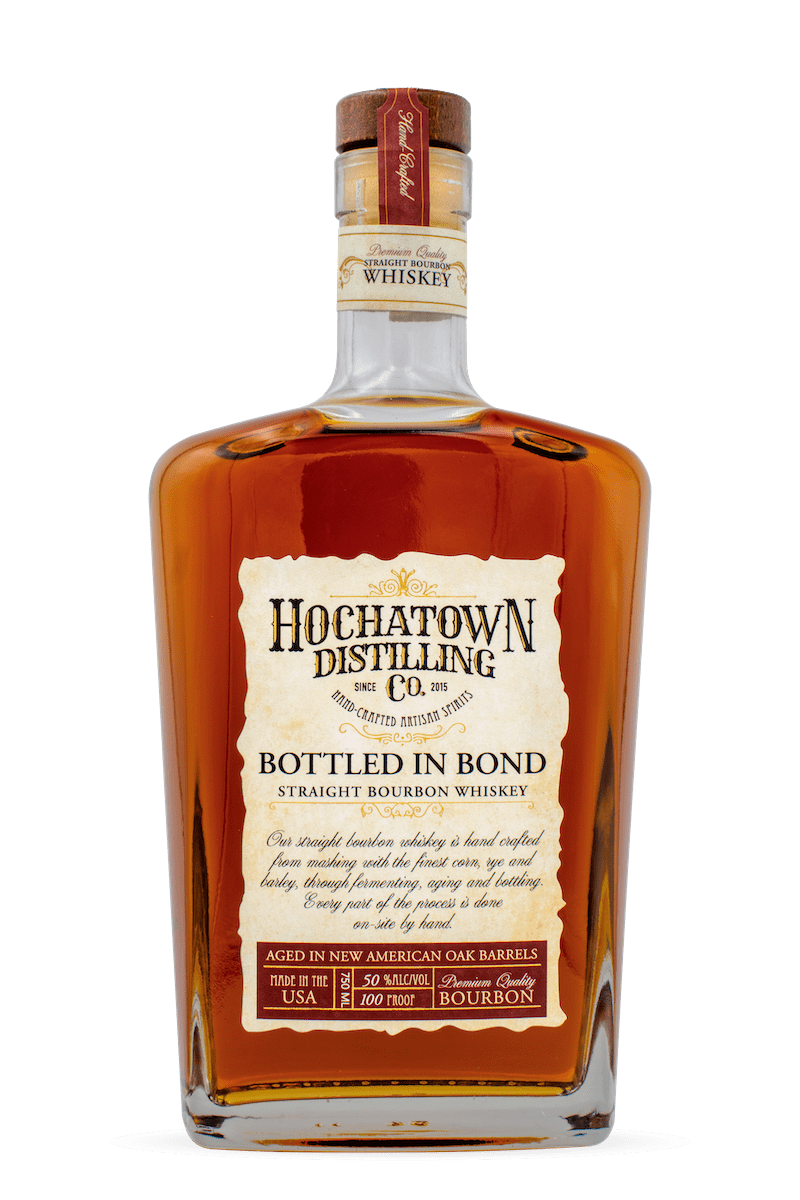 BOTTLED IN BOND
STRAIGHT BURBON WHISKEY
This is the first and only Bottled In Bond Straight Bourbon Whiskey made in Oklahoma. Bottled at 100 proof, this bourbon is truly handcrafted, from mashing with the finest corn, rye, and barley, through fermenting, distilling, aging, and bottling. Every part of this process is done on site by hand at our distillery to achieve a perfectly blanced bourbon.
Proof: 100
Age: 4 Years
Color: Bright, Rich Golden Copper
Nose: Baking Spices, Vanilla, Dried Apricot, and Oak
Palate: Roasted almond, rich dark chocolate, vanilla and oak with a dash of baking spices and a nice rye content to balance on the palate.
Finish: This Whiskey's finish has a long and smooth caramel sweetness with lingering depth.