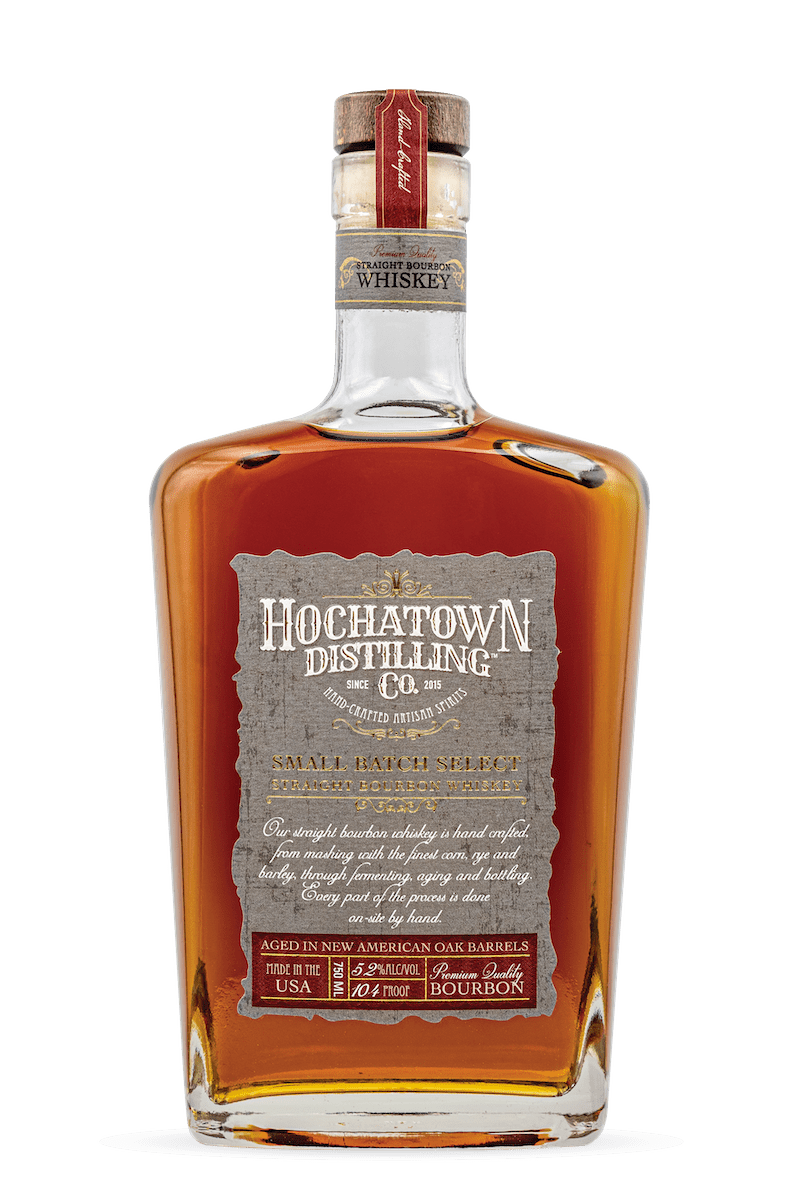 SMALL BATCH SELECT
STRAIGHT BURBON WHISKEY
Our Small Batch Select Straight Bourbon Whiskey is truly handcrafted from mashing through fermentation, distillation, and bottling. Every part of the process is done on-site. After aging, we select barrels from our small batch barrel collection by taste those that exhibit a slightly different profile from our Small Batch Straight Bourbon. Bottled at 104 proof, it is an excellent choice for drinking neat or on the rocks. It also lends well for mixing for those who prefer a more robust cocktail.
Proof: 104
Age: Not less than 3 years
Nose: Mixed aromas of vanilla, cinnamon, and oak.
Palate: Vanilla, oak, and caramel with hinds of baking spices and dark chocolate. Balanced finish with rye notes.
Finish: The oak and cinnamon spice carry over into the finish, which has a long lingering taste.