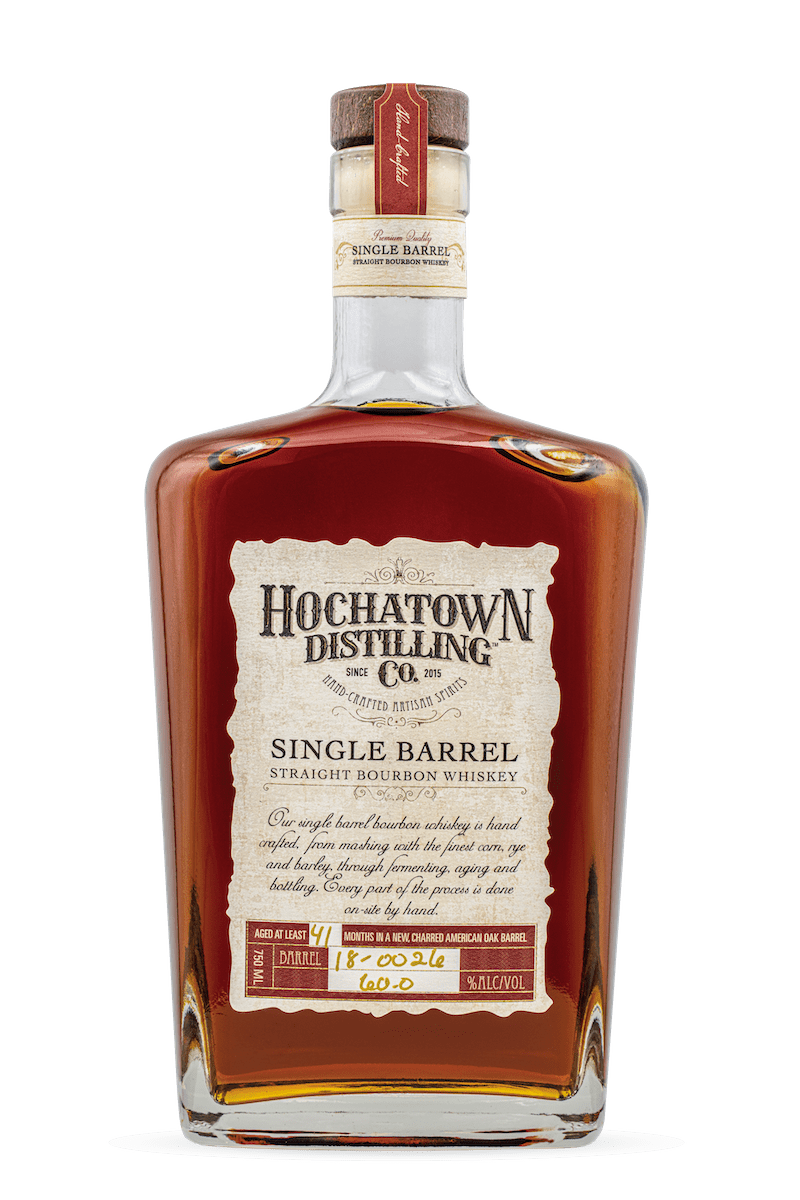 SINGLE BARREL
STRAIGHT BURBON WHISKEY
nHochatown Distilling Company Single Barrel Straight Bourbon is bottled at 120 proof from hand selected barrels, chosen for their exceptional flavor profile. Each bottle contains the familiar Hochatown Distilling blend of subtle caramel, vanilla, oak, and roasted almond notes layered on sweet aromatics with a nice rye spice finish for a one of a kind experience.
Proof: 120
Age: Not less than 3 years
Color: Bright, Rich Golden Copper
Nose: Baking Spices, Vanilla, Dried Apricot, and Oak
Palate: Roasted almond, rich dark chocolate, vanilla and oak with a dash of baking spices and a nice rye content to balance on the palate.
Finish: This Whiskey's finish has a long and smooth caramel sweetness with lingering depth.